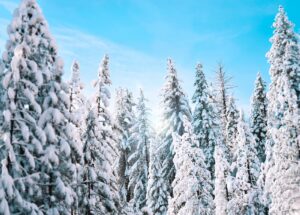 We have about six inches of snow today and it's still steadily falling. I've been listening to the radio station where I work all morning. They run a show every weekday at this time called The Roundtable from 9 AM-noon ET (www.wamc/roundtable.org). The first two-and-a-half hours consist of a political discussion, then they feature stories on books, local events, and other interesting stories not heard on other stations. Now they're talking about T.S. Eliot and the woman who was his muse. Fascinating.
I don't know how many people know that two of my (now deceased) younger sister's children, both young women, moved in with us in 1997, when my sister was still alive and doing drugs. One was eleven, the other fifteen. Our two children were in college, so we had to go back to doing homework, PTO meetings, etc., and continue raising these children after my sister was arrested for dealing drugs (possession with intent to sell) and went to prison.
The younger of the two graduated from high school and got her life together. She lives in Atlanta with her husband and three children. The older one, however, who lives with serious learning disabilities, and has been deemed physically disabled via Social Security (she's 41 now and has had her knees and one hip replaced, along with other physical ailments). She can't work and only receives $1,300/month of disability benefits. She lived with us until about a year ago, when she moved in with a boyfriend. Oh, did I say she has terrible judgment when it comes to men? She's been divorced twice. She can't read, even though she graduated from high school. She had special needs accommodations where everything was read aloud to her. She can understand things that are read aloud to her. I have to read all documents to her so that she can comprehend wa
She and the latest boyfriend are being evicted. They have been fighting terribly for about four or five months. She can't come back here. We have become way too used to having our own lives back. Her solution to the latest living situation? She bought a camper to live in! As I look out at the snow, I wonder how much of a solution this really is. We have no room to plunk a camper here. She's going to finance it–$15,000. She has no way of sticking to any kind of a budget. She refuses to seek any kind of help from the public sector, as in a social worker who could get her into public housing.
Oh, and did I mention that she was in Washington, DC, on January 6, 2021 and follows QAnon?
My mother's dying wish was that I would take care of her for as long as I live. I am the oldest of three. I promised my mother I would. We have helped her financially and have tried to put her on a straight and narrow path. Obviously it hasn't worked. I hope my mother realizes that we've done all that we could. I cannot continue keeping that promise. She's on her own now.