Wanda's writing projects did not stop with the publication of Empty Seats. She has just released a new novel and has kept busy writing short stories.  She is also in the throes of producing a sequel to Empty Seats, expected to be published before the end of 2023.
It's a novel about baseball–and life.
 Three strangers met by chance in 1972 with one thing in common: baseball. They want to become major league baseball players. They were star pitchers on the baseball teams in their respective home towns, and baseball is what brought them together to play for a minor-league team in a remote town in western New York.
Drafted by the Montreal Expos to play in Single-A baseball in Jamestown, New York, they find that everyone else on the team had also been high school standouts and champions, and they must fight for the spot to make their mark in this highly competitive world of Major League Baseball.
The book describes their journey–triumphs and tears, challenges and championships–and demonstrates what can happen when young people make split-second decisions that can have lifelong impacts on their lives.
Listen to My Interview
Click the button to listen to my interview with  with Joe Donahue on WAMC's "The Roundtable"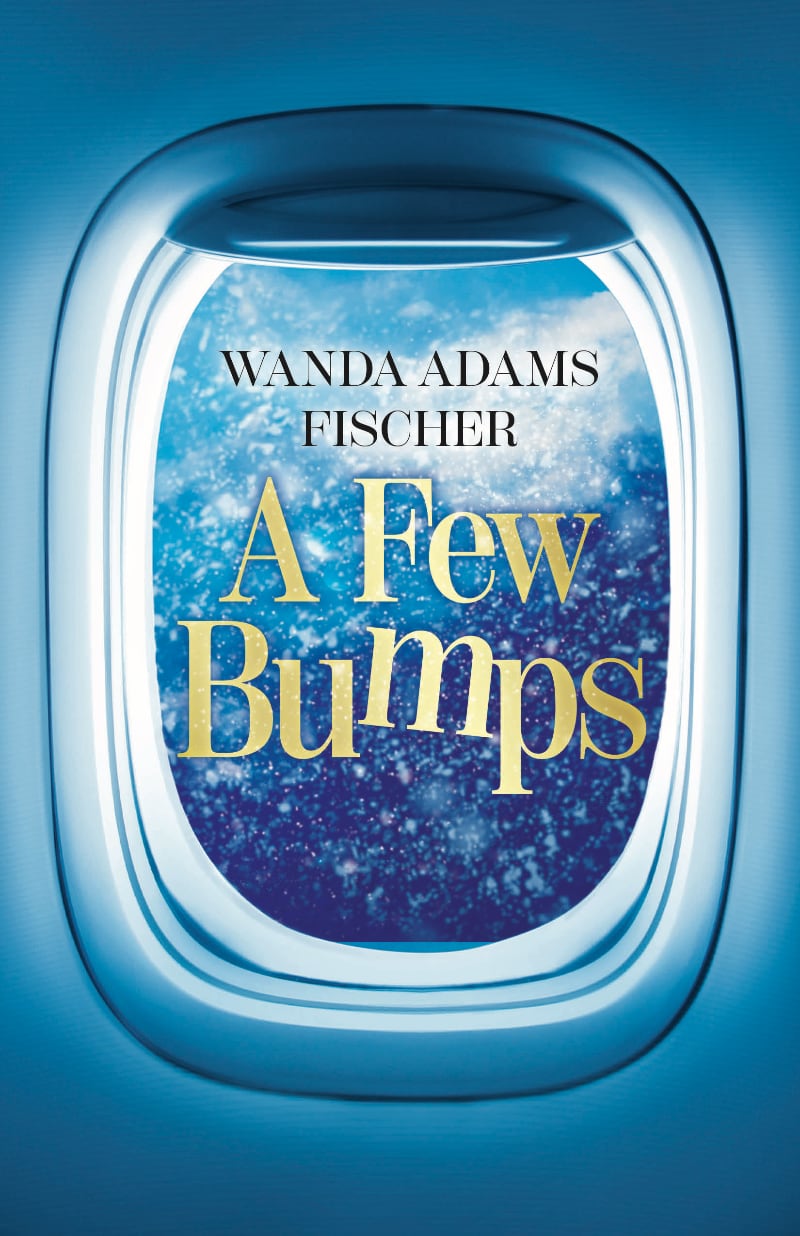 A romance story with roots in the air! Bumps will make a fine companion as you head on vacation to the beach or the mountains. Follow Amy Moran and Brian Emerson, as they meet by chance on an airplane, and their different worlds collide just before Christmas. A blizzard strands her in Kansas City, Missouri, for several days, opening an entirely different Christmas than the one she expected.  She also doesnt't expect the interference of Brian's mother and the appearance of a mysterious ghost.
Listen to My Interview
Click the button to listen to my interview with with Joe Donahue about "A Few Bumps"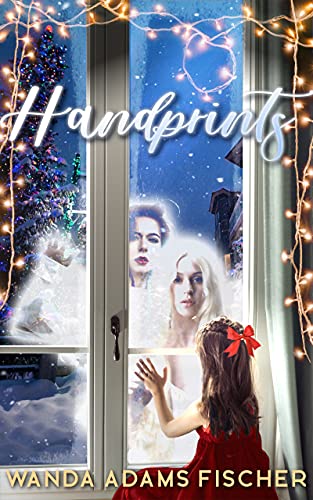 Handprints
After their husbands commit them to a state mental institution in Massachusetts, two women become friends. Were they–and the other women who filled the place–even mentally ill? Anne was eccentric, to be sure, and her Boston fireman husband decided it was more than he could bear. Edna loved to read and write poetry; her husband said she wasn't "a good wife," so he called the constable and had her taken away to the state mental hospital. She craved companionship and found Anne during her first night at the place. Edna called Anne "Anne of Green Gables"; she told everyone who'd listen that she was Edna St. Vincent Millay. This novella looks at the way they cope with spending the rest of their lives in a state mental institution with humor and Anne's visitors from the outside world–and how they make a Christmas surprise visit to the site of the old mental hospital as spirits after their deaths.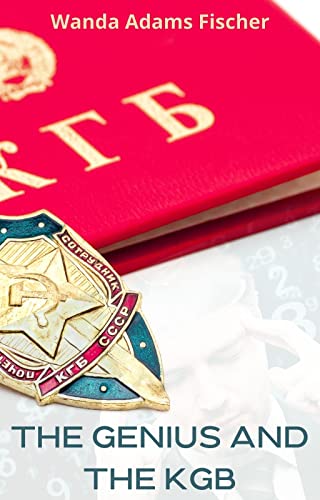 The Genius and the KGB
In the late 1960s, the Soviet Union dubbed Aleksi Zhakarov a genius. They removed him from his parents and sent him for special education. He earned a doctorate by the same time when most people graduate from college. However, he was never allowed out of protective custody to live a normal life. He always wondered what the rest of the world looked like. Thanks to a major conference in Munich, he meets other scientists, one of whom helps him escape from his KGB guards. He arrives at Massachusetts Institute of Technology, meets several other Soviet defectors, but remains convinced that the KGB is still after him. This story delves into his paranoia, what happens to him, and how it affects his MIT co-workers.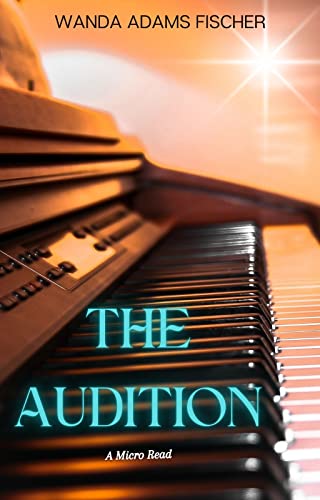 The Audition
Time: The early 1960s. Ted Mack's Original Amateur Hour is on the road, seeking contestants for the show. A seventh-grader thinks she has what it takes to make the show. She's been singing since she was two years old. She's never had any formal training. She begs her father to take her to the auditions. What will she find when she gets there?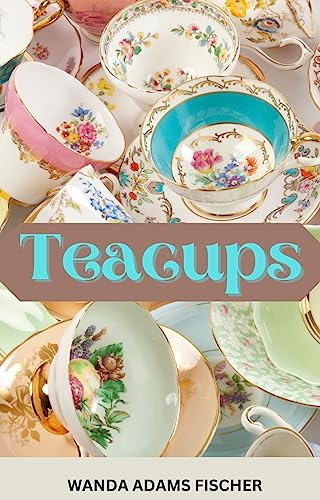 Teacups
Many years ago, young Mary Ann became enchanted with the teacup ride at Disneyland in California, thanks to a classmate who showed her photos of the ride. She'd always wanted to swirl and twirl in one of those gaily-decorated cups, but, alas, never had the chance. Take a journey with her in this short story as she remembers that magical obsession from many years ago and attempts to bring her elderly self into the three-dimensional world that had only been a square Kodak photo.
Wanda's writing reflects her life-long love affair with the game of baseball. Her characters bring to mind players I can remember following as they worked their way up through the minor leagues.
[Empty Seats is a] wonderful read, and I am not even a baseball fan. Ms. Fischer created a real sense of time and geography. She gave me characters I could root for throughout their relationships and decisions. And after I was fully invested in the characters' lives, she surprised me. I just might become a baseball fan.
[Empty Seats is] a great work of baseball fiction. I struggled to put it down, because every chapter left me wanting to know what happened next.
[Handprints is] a poignant, evocative story that will haunt you, told from the perspective of an unreliable narrator who claims she is the famous poet Edna St. Vincent Millay. She and her best friend, who calls herself Anne of Green Gables, take on different personas to cope with their desperate situation of being institutionalized at the Boston State Hospital for the mentally ill.
[Handprints is] about an ordinary woman who believes herself to be Edna St. Vincent Millay with whom she shares a first name. Edna's husband has had her committed to a state hospital for the insane in Mattapan, Massachusetts. In the 1940s, it was quite easy for a man to have his wife declared insane and institutionalized.
[The Genius and the KGB is] an entertaining tale…
[In The Genius and the KGB], Aleksi Zhakarov risked his life to escape the Soviet Union and come to the United States. Even though he was free, he always felt paranoid that the KGB would find him and try to kill him.
"[The Audition] takes place in the 1960s when 'Ted Mack's Original Amateur Hour' was a predecessor of 'America's Got Talent.' Like all bright-eyed participants, Jean Sullivan's dream is to be showcased in her rendition of 'Oklahoma…' Jean must overcome doubts about herself and muster the courage to audition. That courage, in itself, makes her a winner.
"[The Audition] … illustrates that life lessons can be learned and friendships forged, in any environment.
Previews of Coming Attractions:
Stealing Home, a sequel to Empty Seats: Jimmy Bailey is out of prison. His sister Debbie picks him up. On the way out, one of the prison guards attempts to harass Debbie, and she embarrasses him in front of other guards. Debbie brings Jimmy to live with their mother in the family home in North Weymouth, Massachusetts. He needs a job and has been carrying a letter from Red Sox owner Tom Yawkey in his pocket for a couple of years. Yawkey has promised him a job when he's released from prison. Strange things begin happening, as people start following Jimmy and Debbie in threatening ways. Find out the reason why and how things develop by reading this book.
We met in the fourth grade at a choir rehearsal at St. Jerome's Church in North Weymouth, Massachusetts. We went to our first Newport Folk Festival in 1966. We had just graduated from high school earlier that summer. We had to beg our parents to let us go. We slept in...