A Day in My Life – Elvis Edition – January 8, 2023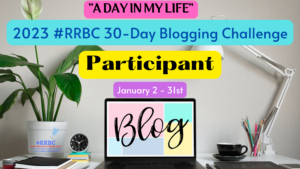 Today would have been Elvis Presley's eighty-eighth birthday. I mention this because today I attended a party given by a very old friend of mine. She, another woman (who wasn't able to attend the party), and I made a pilgrimage to Graceland about ten years ago. We were in Memphis for a Folk Alliance International conference. We had no other way to get to Graceland (we missed the official tour that Folk Alliance had organized). We discovered it would cost about $150 to take a taxi to Graceland. We decided to take the city bus.
We were the only non-African-Americans on the bus. We apparently caused quite a stir among the regular bus riders: They were a bit perplexed about what three White women without southern accents were riding on the bus. One of the older women asked where we were from. "New York," I said. "Oh, that big city?" "No, one of my friends responded, "we're from upstate New York, about 150 miles north of New York City."
Several nodded in unison. "Uh-huh, uh-huh," they said. I observed something strange. Almost all of the older Black women were carrying large gold lame purses with silver rhinestone clasps. As we departed the bus in front of Graceland, they gave us advice: "Y'all be careful in Memphis," they said. "This can be a dangerous city."
We took the Graceland tour, listening to the recorded message on our headphones as we flitted from room to room. Every now and then, each of us would burst into laughter when the narrator–sometimes Priscilla Presley herself–would say something like, "We dressed to the nines for dinner every night, even though we didn't eat until eleven each night. Then things changed when Elvis became addicted to prescription medication…"
We laughed at the Melamine dinnerware, the peanut-butter-and-banana sandwich references, the shag carpet on the ceiling of the "jungle room," the plastic "stained glass" in the "Memory Garden" (necessitated by Elvis fans who had stolen the real stained glass that once adorned the garden for souvenirs), the racketball court that had been turned into a trophy center, and by how small the place actually is. We had expected a major mansion; instead, it's about the size of an average four-bedroom, two-and-a-half-bath home of today.
We had such a great time at Graceland! We always remember that day and give each other small Elvis-related tokens for birthdays and other special occasions.
What does this have to do with today?
Today I went to a party at the home of one of the other two Graceland ladies. She normally has a New Year's Day party but this year it was on January 8th–Elvis's eighty-eighth birthday. We laughed, we ate junk food (although no peanut-butter-and-banana sandwiches on Melamine dinnerware), we sat by a fire and reminisced about music and past travels.
The party was after I sang in my folk group at church (I had my guitar with me at the party), after I played in a tennis match (my guitar was with me there, too), and filled my car with gas. In the interim, I had forgotten my tennis racket for the match and had to borrow one to play the match (my partner and I, who had never played together before, won, 5-7, 6-4, and in a third-set tiebreak).
Now I'm home, reflecting on this crazy day, thinking about Elvis and our zany trip. Happy birthday, Elvis. We'll always remember that day.
https://wandafischer.com/wp-content/uploads/2023/01/jr-harris-O5GiJ3m3O50-unsplash-scaled.jpg
(image by JR Harris)