A Day in The Life – January 3, 2023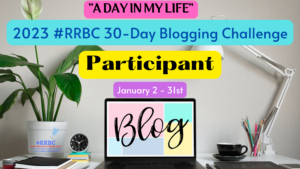 Exciting times in the Schenectady School District today!
I am a volunteer reader at two of the city's elementary schools. On Tuesdays I work with a second grader and a third grader, both boys. This is the second year I've worked with the third grader. I went to the second grader first. It's his birthday, and he was so proud. He was wearing all Michael Jordan apparel, from head to toe. This young man lives with his aunt because his parents were arrested for selling drugs. (His teacher didn't know, when she assigned him to me, that I raised two of my nieces because my sister was arrested for dealing drugs. What a coincidence…)
This young man is actually a great reader and doesn't need my help on that score; however, because he's so advanced, he is capable of causing trouble in the classroom. He loves sports, and he and I talk a lot about sports when I'm there. Today he was upset about the 24-year-old Buffalo Bills player who had a heart attack in Cincinnati last night. He admitted to me that his aunt had to have surgery a few weeks ago to have a defibrillator implanted so that she won't have a heart attack. He's worried about her after having seen that. But he did his reading with me and told me how excited he is about his birthday party tonight at a trampoline place.
Then, I went upstairs to the third grader. His reading has improved but he's still a beginning reader. He loves books from the Fly Guy series by Tedd Arnold. I found a book about Van Gogh, also written by Tedd Arnold. He read the book by sounding out words, then at the end, Van Gogh's "Starry Night" painting was on the last page. "That painting is on my math book," he said. He went back into his classroom and showed me that indeed that painting IS on the cover of his math book. The explanation by the math book publisher indicated that there's a relationship between Van Gogh and math is that on "Starry Night," Van Gogh used many concentric circles. "You learned a
lot today about reading and art," I said. "Yeah, I did," he replied.
But the most exciting thing was when an announcement came over the loud speaker: "ATTENTION: ALL AVAILABLE ADULTS, REPORT TO THE OFFICE!" I thought, "I'm an available adult but I'm not getting into THIS." Then, another announcement: "ATTENTION, TEACHERS: NO BATHROOM PASSES ARE TO BE ISSUED."
Three minutes went by. "ATTENTION: ALL CLASSROOMS ARE UNDER LOCKDOWN NOW UNTIL FURTHER NOTICE." I was in the hallway with one of my students. Of course, I'm thinking about school shootings, and maybe worse. I went into the classroom, not knowing what was coming next.
"ATTENTION: ALL CLEAR." WHEW!
I went down to the office to sign out. I discovered that a student had left the building without permission. He ran out without a coat; he was wearing crocs. The school's cameras caught him running out but couldn't catch the direction in which he went. Two Schenectady police officers were also in the office.
This may be too much excitement for one day. I think I need a nap!