A Day in My Life – Radio Edition (January 7, 2023)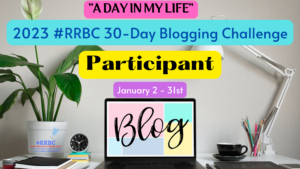 I slept late today, as I often do, prior to going to WAMC to do my weekly radio show. I finish my on-air duties at 10 pm ET, but I have lots to do before I can head home. I don't normally leave until somewhere around midnight. (My show airs from 8-10 pm ET. You can listen online at , or if you want to listen sometime else during the week, at . If you go the MixCloud route, you have to search for my name or WAMC to find the show.)
I had a million things to do prior to heading out for the station, not the least of which was to make cookies for a party I'm going to tomorrow. Normally my friends have their annual party on New Year's Day but they were with one of their children and his family in New Orleans last week. I wish I could have thought of something more nutritious to bring to the party, but my famous oatmeal chocolate chip cookies are easy and won't be all gone by the time I get home from the station.
Tomorrow morning I have to sing at church with the folk group, then run up to Saratoga Springs and play in a tennis match because my USTA team was short one person (two people on the team have Covid), then run to the party. There will be people at the party with guitars and song books. We will be singing the rafters off my friend's house.
I don't know what I will be playing on tonight's show. In fact, I admit that I rarely know until I set foot into the station. I do my show on the fly because I take listener requests. Last week I did a show that included a memorial segment to one of my favorite Canadian folk singers, Ian Tyson. Someone called and asked for an Ian Tyson song called "Barney." It's a very sad one about an abused horse Ian brought to his ranch and had to put down because the horse was way too sick to save. I didn't have that song last week but did find it and will play it tonight. Get out the Kleenex; it's a tear-jerker. I will have to come up with songs to balance off that one.
Almost time to leave home for the radio station. Some people say radio is dying, but you couldn't prove it by me or by the number of phone calls and emails I get every week. My show is in its 41st year on this station, and I did four years at another station prior to this. I think radio's doing just fine.