A Day in My Life – Fighting the Medical Establishment Edition, January 6, 2023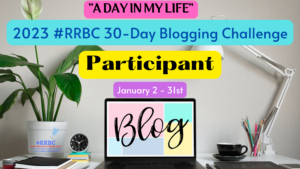 Readers of this blog may or may not know that I am married to a retired family physician. He and I have been married for almost 50 years, and I went through the entire medical school "experience" with him, from 1975-79, followed by his residency and subsequent practice of medicine, until he retired in 2012. Additionally, I worked in public relations in medicine-associated places, including in a long-term care trade association, then at a physical rehabilitation hospital (you will find references to that in my writing), and finally retired from the New York State Office of Medicaid Inspector General.
In other words, I know a bit about how the medical system works. And how it doesn't.
We're on Medicare now, and it mostly works okay. However, I find myself right now without a primary-care physician. After having had the same PCP for nearly 40 years, I'm trying to find a new one. My PCP, who just turned 70 herself, deserves to retire. She's been an awesome doctor for me. She listens to her patients and has been one of a kind, in my opinion. She personally called pharmacies on the Sunday I was diagnosed with Covid19 to ensure that one of them had the antiviral I needed (Paxlovid would have interacted with another prescription I'm on).
She's a peach. She leaves a big stethoscope to fill.
Knowing she was retiring, I began looking for a new physician in November. I went online and looked for those physicians listed as "accepting new patients." I made a list and began calling. Six of the twelve I contacted said the large health system's website was incorrect–they were NOT accepting new patients. I finally got a new provider, and was anticipating an appointment for February 1, 2023. I had all my ducks in line.
And then…I discovered that I will be traveling to Kansas City, Missouri, for a folk music conference that week. The large health system now uses a central appointment system; one cannot just call and office and make an appointment anymore. I called the central appointment system to indicate I needed to change the appointment from February 1. "Well, then," the person said, "I won't be able to get you a new appointment until July." "JULY? What am I supposed to do until then? Who will renew my prescriptions? What if I get sick?" "Well, since we are only the appointment system, we cannot give you medical advice, but you might consider going to urgent care or the emergency room if you're sick."
I went back to the drawing board–back online. I made what I thought was an appointment with another physician for NEXT MONDAY, January 9. A MIRACLE! I received a call from that physician's office manager: "Ms. Fischer, I'm sorry to say that we're not accepting new patients at this time. We've been trying to get [large medical system] to remove the 'accepting new patients] indication from their website for months. I am so sorry for this." I told her that I was sorry that she was put in this position by the large medical system, and this is not her fault.
Last night I left a message on the large medical system's consumer line and explained the situation. This morning, a woman named Stephanie called me and I explained the entire situation. She said she would help me get in to another practice soon.
I emphasized my background and knowledge of medicine, as well as customer service. I also explained to her that some other 74-year-olds might just get completely discouraged and would begin mis-using the healthcare system by clogging up emergency rooms when they become ill. I told her it's not just about me, that it's a failure of the large medical system to consider the ramifications of their inattention to details on the (ahem) elderly population. Many people in my (our?) age group don't know their way around computers or medicine. It's confusing, to say the least.
She seemed surprised that I was concerned not only for myself but also for other people who might be in the same boat. (Writer's note: The physical rehabilitation hospital where I was once director of public relations is now part of said large medical system.) She promised she will call me back and let me know what happens.
Stay tuned…